Fur Baby Favorite & The Best Poop Bag Holders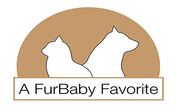 Work In Process
Every week we will be uploading new information on the products we have in process. Video's to come soon.
About A Fur Baby Favorite:
Sewing Accessories for Pet Lovers - Donating to the Rescues
Unique and beautiful pet accessories and gifts for pet lovers. These are made with love as sewing and pets are my passions.
I started my shop when I left the corporate world. Then I fell in love with several rescue organizations. I determined the best help I would be is to donate money and products to them. So I have been creating these accessories for several years and am slowly building my shop so quality will stay high and craftsmanship will not be sacrificed.
My Fur BFF comes from one of the rescues I support.
Thank you for reading my profile.

I hope your day is amazing!
Deborah